Emico
Smartassistant, 2022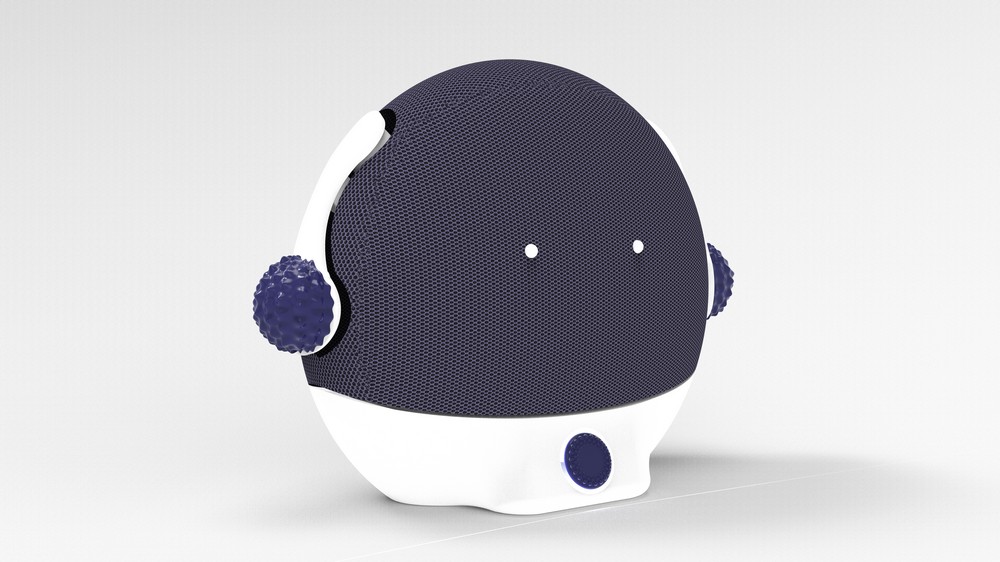 The research project "Live-Paper", at the Institute for Interactive Technologies of the FHNW Brugg, aims to make the conversation between bank advisor and client more intuitive with the use of an interactive table. My thesis contributes to the larger research project with the development of a haptic interface for smart assistants.
The voice assistant, Emico, is supposed to listen to the conversation between the bank advisor and the client and develop a portfolio in the background. Common smart assistants, such as Google Home or Alexa, are considered as an invasion of privacy in this setting and therefore do not qualify as tools. The challenge of the work was thus to positively frame trust towards voice assistant technology. With my research thesis, I explored that the lack of haptic elements and the microphone hidden in the product can be evaluated as design-related main factors for distrust among clients. Based on this finding, my design is based on a counter concept.
Users can be assured when the eavesdropping function of the smart assistant is used through physical elements. The humanoid form and the name Emico give the smart assistant its personality. Two microphones similar to ears are located similar on both sides of the assistant for better voice recognition. The microphones are textured to better distinguish them from the shape of the object. Users can temporarily turn the eavesdropping function on and off by simply tilting them, thus giving them more control over the situation.

www.fhnw.ch/de/die-fhnw/hochschulen/ht/institute/forschungsprojekte/live-paper

Materials:
3D printing, magnets, varnish, loudspeaker fabric.
FINALIZED PRODUCT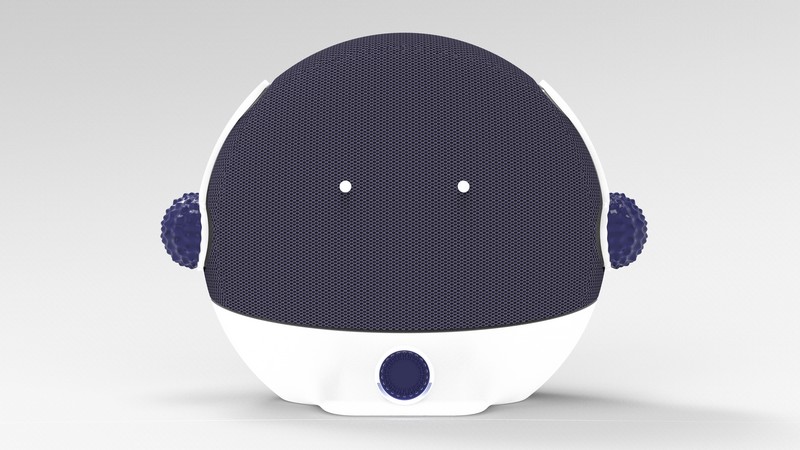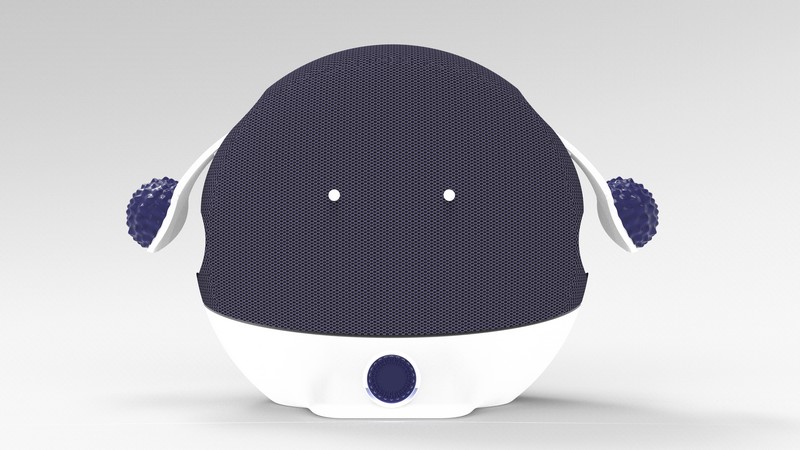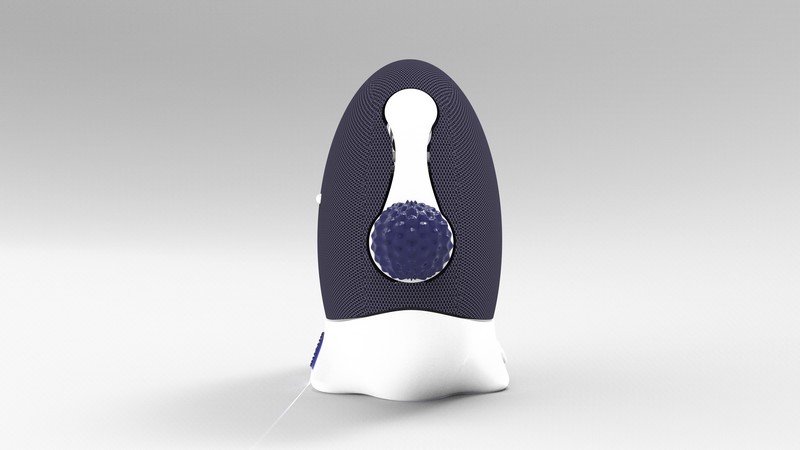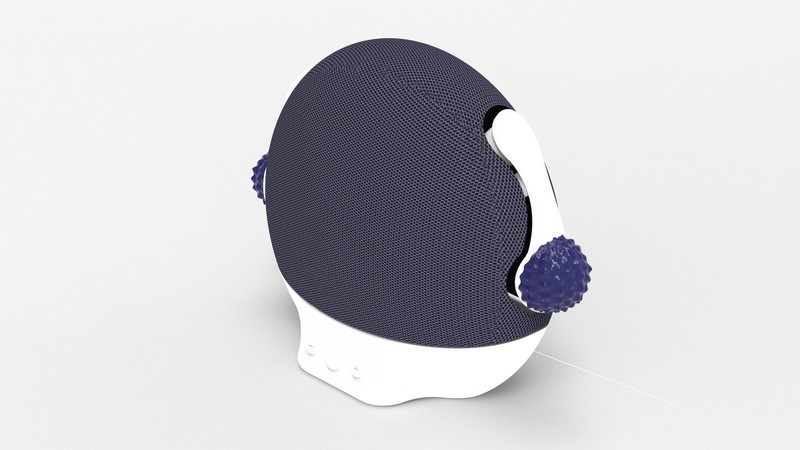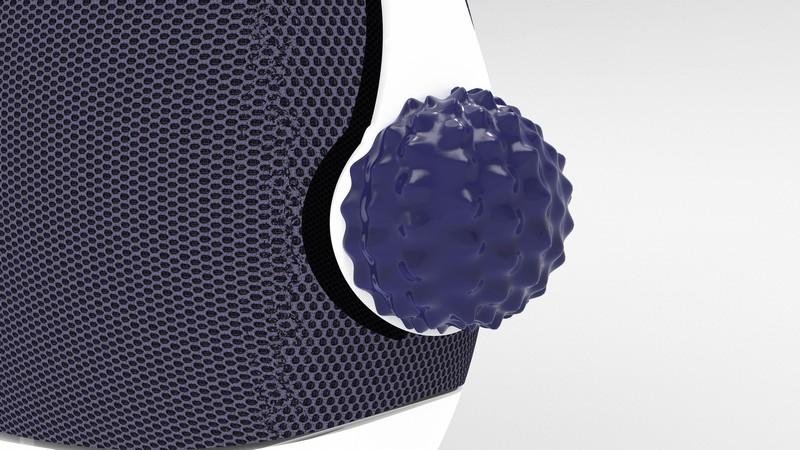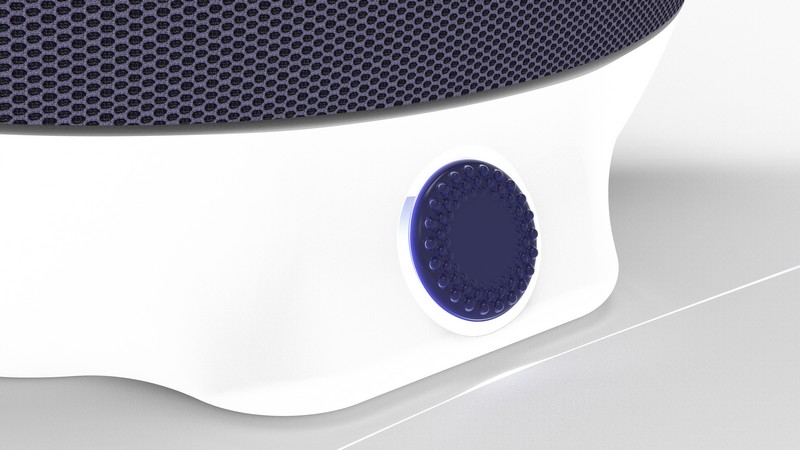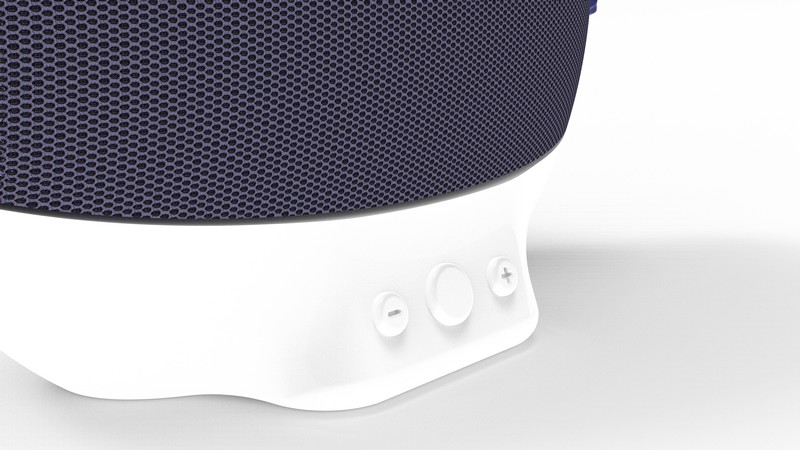 EXHIBITION