+SPACE
Ideation co-create workshop, 2020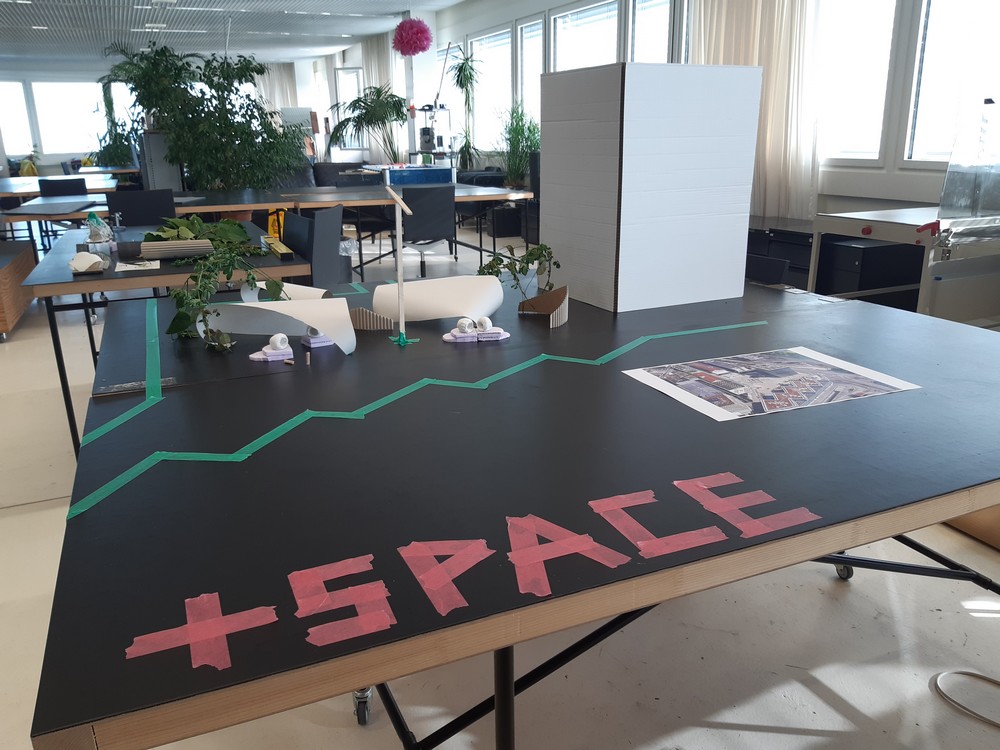 +Space is the result of the teamwork of Mathieu FISCHESSER, Céline DAENDLIKER and Hanne OSSLER. This two day Co-create workshop was led by Damian FRANKHAUSER.
The given task in this workshop was about creating a fictional sale's pitch of a social linked product concerning space in cities. The main focus was to study the pains and gains of the chosen site and to create a concept that would be a pain reliever.
+ Space takes place at the Freilager-Platz situated in Münchenstein in Switzerland, next to the FHNW HGK university. Due to the large and bare area, we imagined that movable hubs/tents would be placed there similar to islands. +Space would sport sails for meteorological purposes (rain, sun) and grass to bring nature to the industrial area. Students and workers would be able to use electricity and Wi-Fi via the school. We imagined that the hubs could be rented for art exhibitions, co-working or parties to create social networks.

Reference photography:
www.hochparterre.ch/nachrichten/architektur/blog/post/detail/mut-zur-leere/1550136290/

Materials:
Foam, wire, clay, hot glue, cardboard.
FINALIZED CONCEPT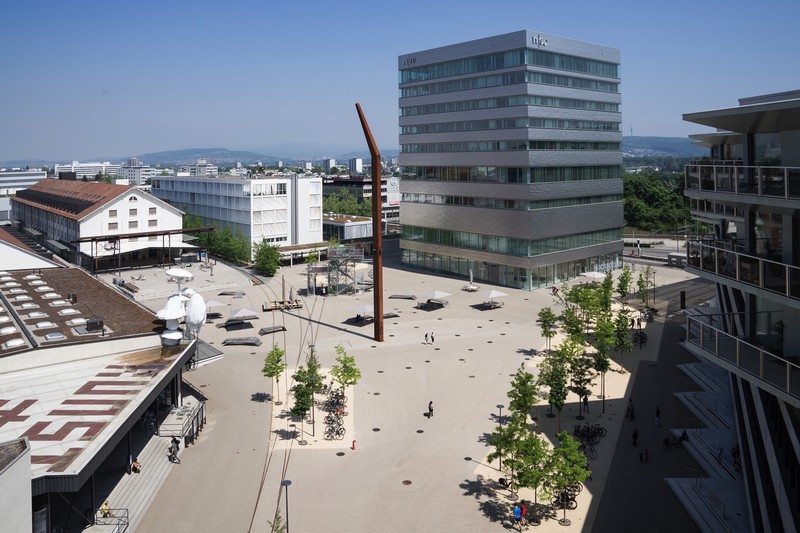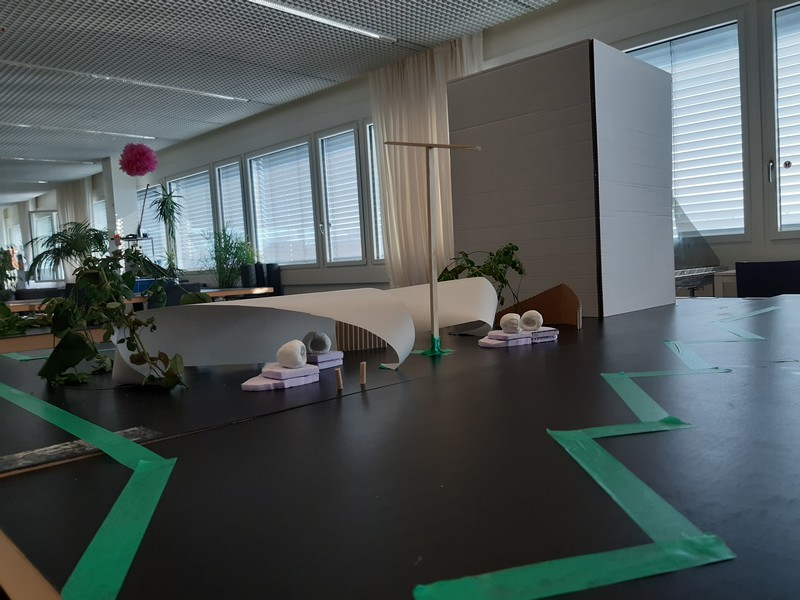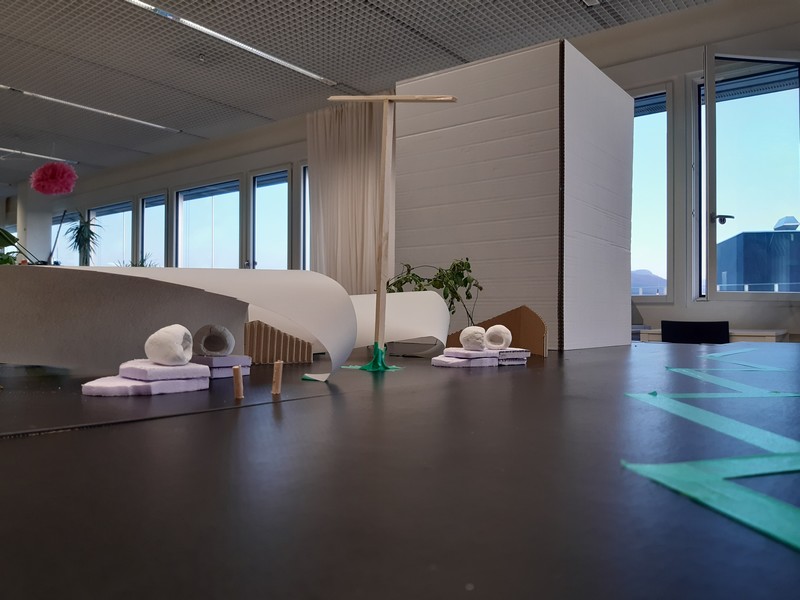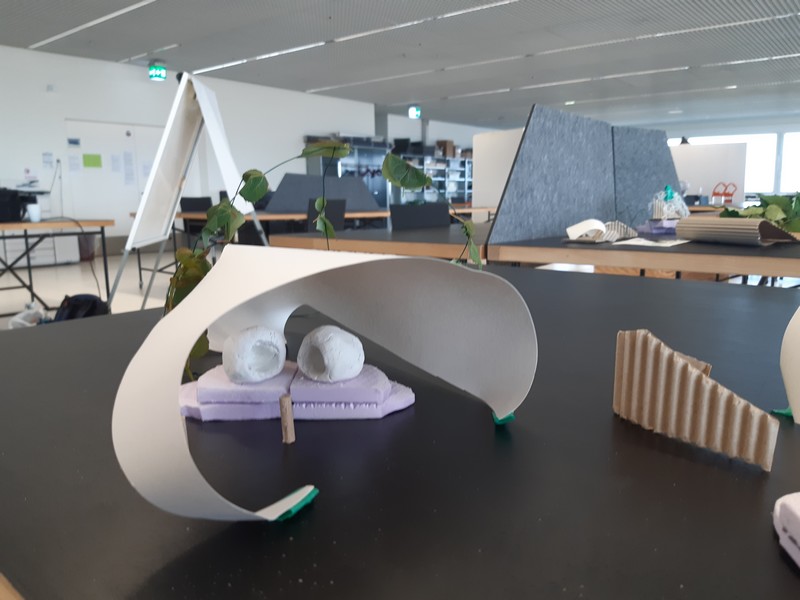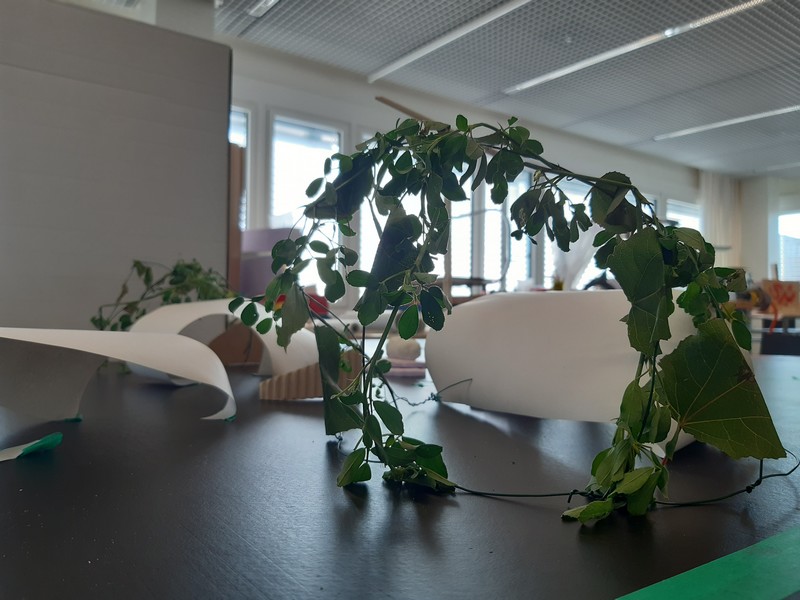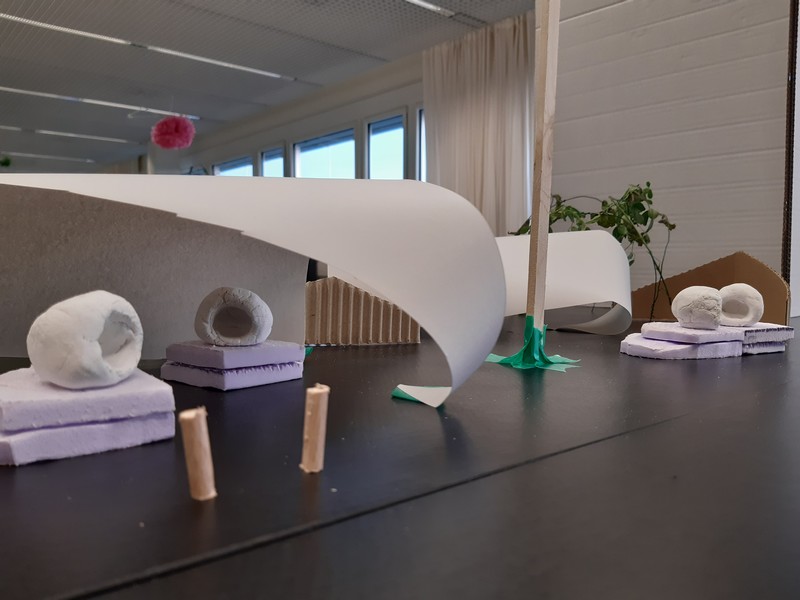 MANUFACTURING DETAILS