Schindler
Stele, 2019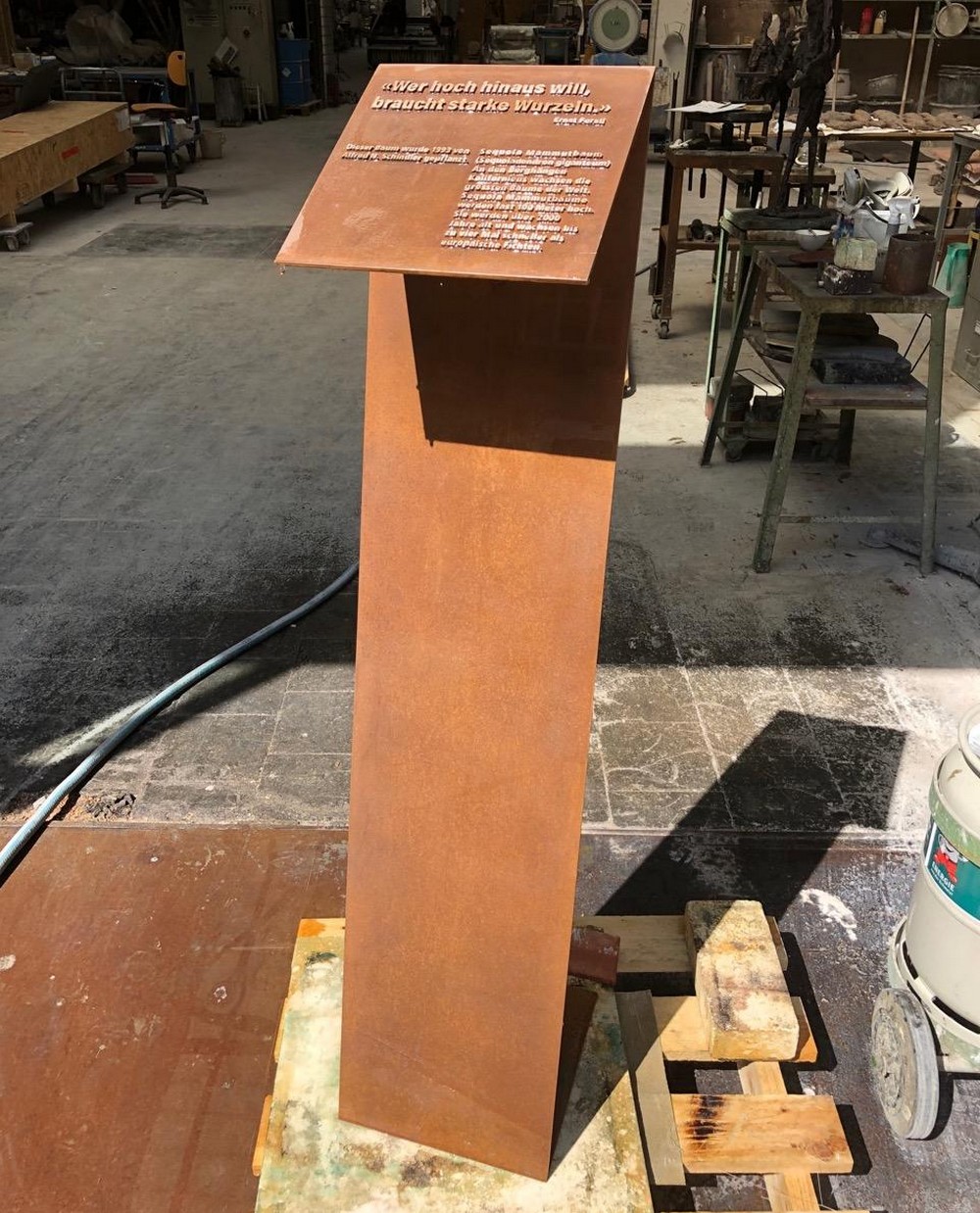 This project represents the request of the customer Burkhart + Partner for the company Schindler for the design of a bronze stele during my internship at the Digitalwerkstatt Gmbh. This Stele is to be placed in front of the Sequoia mammoth tree which has been planted in front of Schindler's headquarters.
The customers request: the citation of the founder of Schindler AG and the definition of the sequoia mammoth tree must be present on the surface of the stele. In collaboration with Ywo WALDMEIER, several models were created and finally a minimalistic model was selected.
The production was carried out by Gießerei Kunstbetrieb AG.

www.digitalwerkstatt.ch
www.burckhardtpartner.com
www.kunstbetrieb.ch

Materials:
Bronze.