Wicker
Workshop, 2014
This Project was created during a week-long workshop in Philippe KIEFFER's farm, Limersheim in France.
After being initiated in the handling of fresh wicker, cushions made out this material were made for children (3-7 years old) in teamwork with Marine CAUGANT, destined to be used in the farm environment.
A wicker-based structure allows the storage of the wicker braided cushions. The braided cushions are interlaced with recycled rubber to add more comfort.

Materials:
Fresh wicker, recycled rubber.
FINALIZED PRODUCT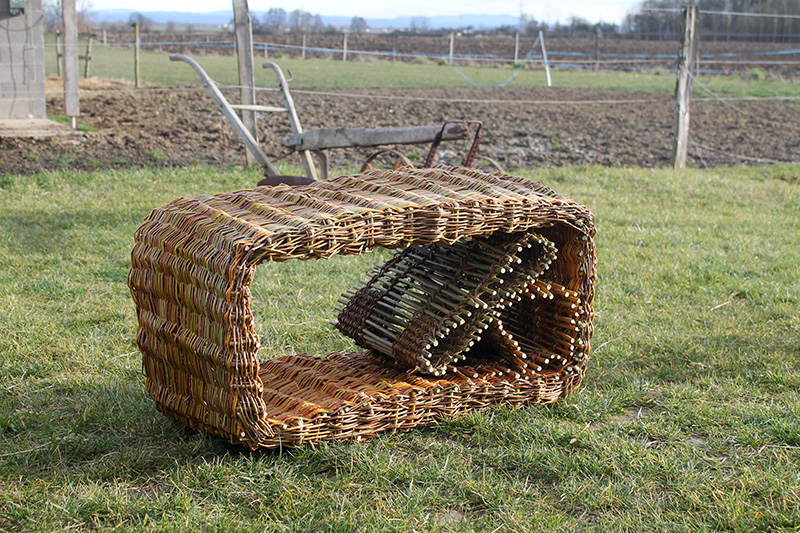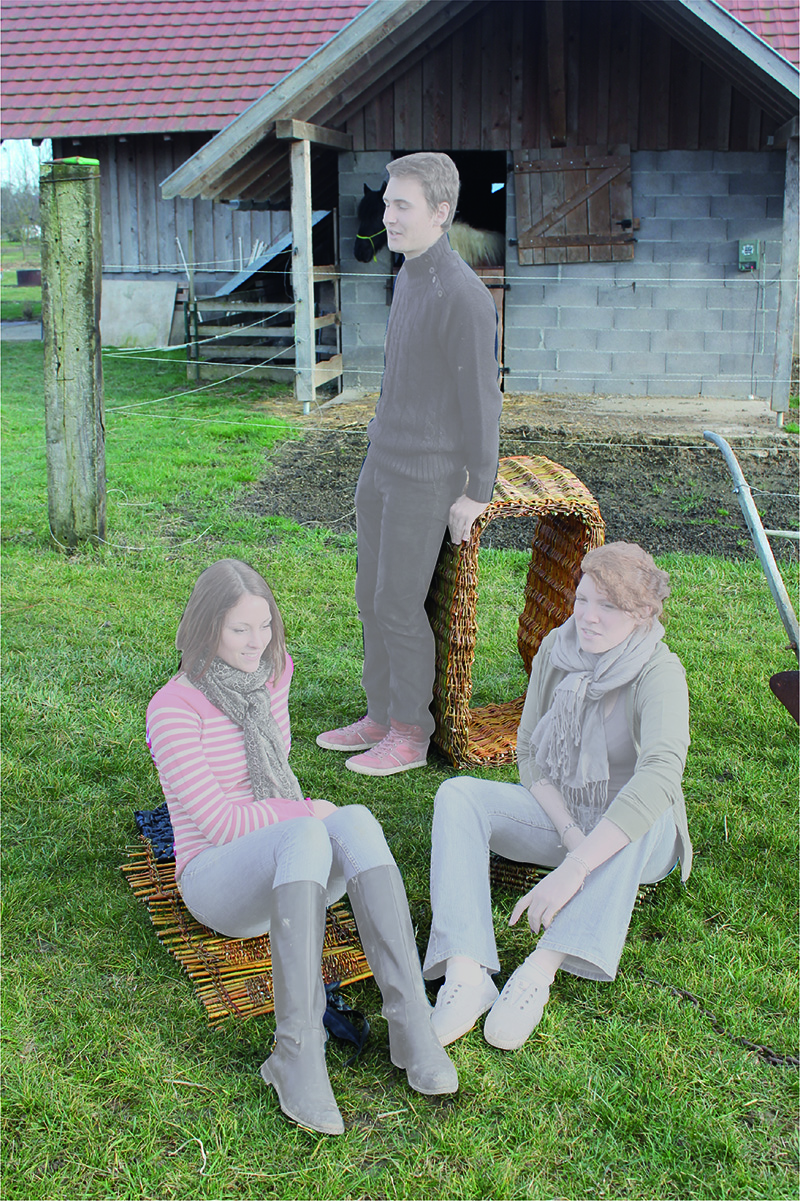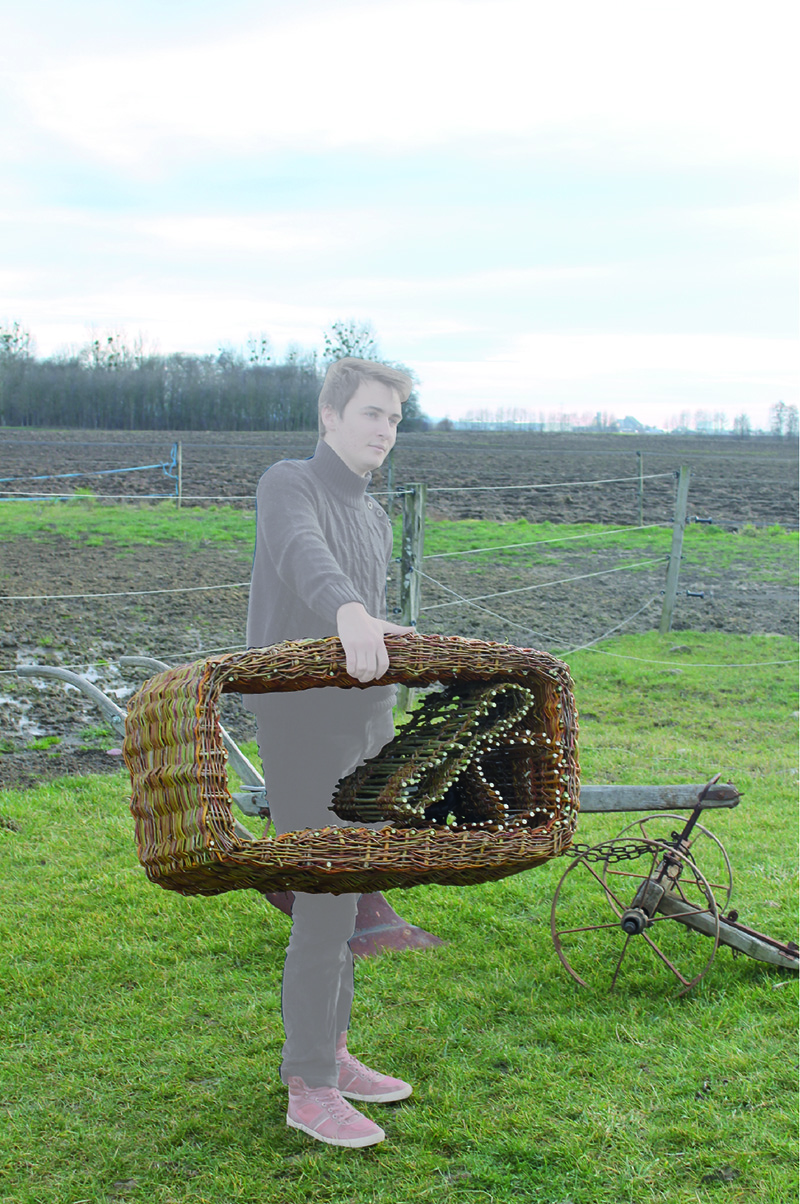 MANUFACTURING DETAILS